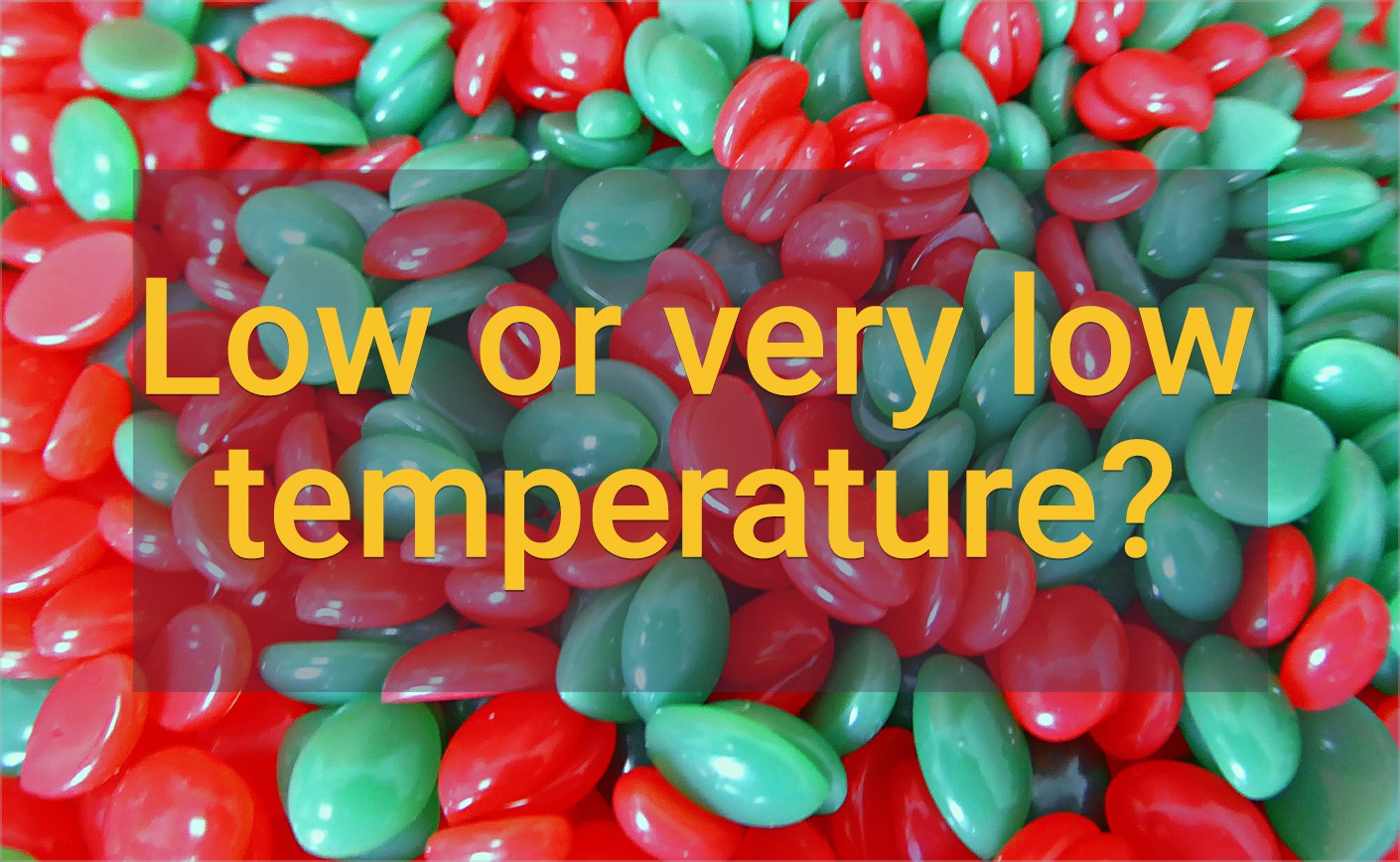 Low or very low temperature?
In present most of hard waxes are low temperature. They melt between 38 to 48 C / 100 to 118 F.
This is a good thing because the possibility of burning a customer is limited. The lower the better this seems to be the rule, but how much lower?
The down point when you use a ultra-low temperature wax is in very hot and humid climates it may more time to harden, though, the waxing procedure is slowed. The wax is extremely gentle on the skin but the waxing time increase.
Speed experienced waxers sometimes prefer waxes with a relative higher melting point for a good yield of the waxing procedure.
As a general rule the natural resin polymer blend waxes such as Natural, Azulene, European Blue, White Tea have higher melting points then the synthetic polymer blends, Russian Pearl, Crystal, Charcoal. Also creamy waxes have a slightly higher melting point then the translucent ones.
If you work in a warm and humid climate or you are a speed waxer we recommend you creamy or natural polymer blend waxes.
If you work in colder environments or you are a beginner we recommend you synthetic polymer waxes.
Please find below a chart with wax types and their melting temperatures.
| | | |
| --- | --- | --- |
| Wax Type | Temperature | Resin |
| Natural 2.2 lb/1kg | low 107 | natural polymer blend |
| Azulene 2.2 lb/1kg | low 107 | natural polymer blend |
| Rose 2.2 lb/1kg | low 107 | natural polymer blend |
| Plum 2.2 lb/1kg | low 108 | natural polymer blend creamy |
| White Tea Cream 2.2 lb/1kg | low 108 | natural polymer blend creamy |
| Green Tea 2.2 lb/1kg | low 107 | natural polymer blend |
| White Chocolate 2.2 lb/1kg | low 108 | natural polymer blend creamy |
| Barbero Steel for Men 2.2 lb/1kg | low 107 | natural polymer blend |
| Premium Luxury Charcoal 2.2 lb/1kg | very low 104 | synthetic polymer blend |
| Italian Velvet 2.2 lb/1kg | very low 104 | synthetic polymer blend |
| Russian Pearl 2.2 lb/1kg | very low 104 | synthetic polymer blend |
| European Blue Original 2.2 lb | low 107 | natural polymer blend |
| Premium Luxury Crystal 1.6 lb/750g | ultra low 103 | synthetic polymer blend |
| Lavender Oil for Face 0.8 lb/400g | ultra low 103 | synthetic polymer blend creamy |